Gwyneth Paltrow's lifestyle brand Goop has collaborated with Fromental to design a collection of wallcoverings inspired by their mutual love of nature. Alongside Goop and Fromental's joint admiration for floral prints and organic motifs, the collection was a natural step for the actress, who showcases Fromental's designs in her homes and in several Goop stores.
And while the collection replicates wallpaper ideas exhibited in Gwyneth Paltrow's properties, it also pays homage to some of the biggest interior design trends – including, most prominently, nature. 
Nearly all of Fromental's designs stem from nature, while Goop is known for its exploration of mythical symbols of transformation. From birds and woodland creatures to medicinal herbs like cannabis and mushrooms, there is a huge amount of allegory within the elements of the two collaborative designs – all of which introduce a natural aesthetic to your space.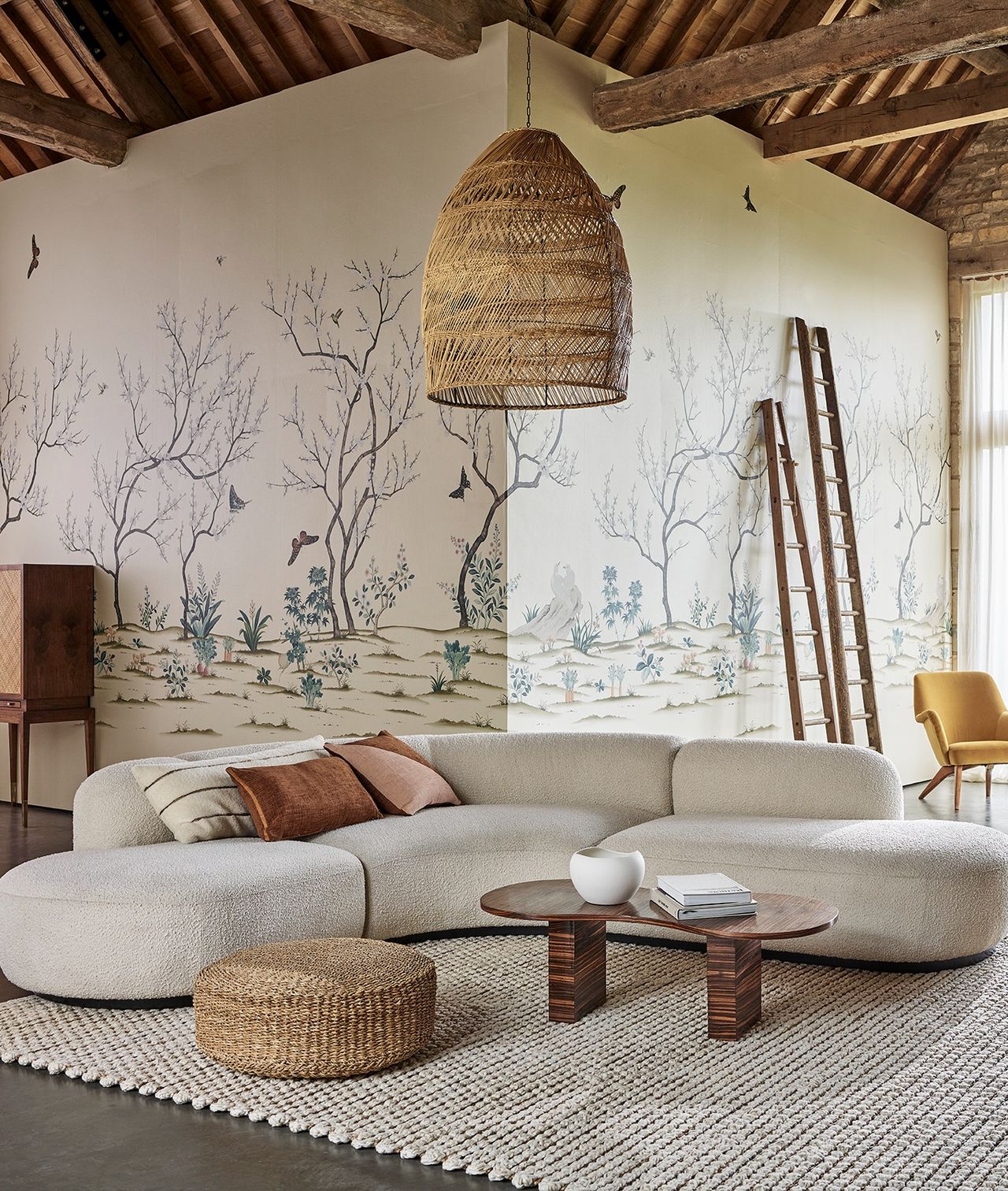 'Our May collection of G. Label dresses takes inspiration from the florals and motifs in our new Goop x Fromental wallcovering collaboration, which brings beauty, life, and a little wit into the rooms they fill,' Gwyneth Paltrow says. 
'Fromental has designed gorgeous bespoke wall coverings for my home and our goop stores, and a capsule collection that depicts the world of Goop x Fromental has been a dream of mine for a long time.'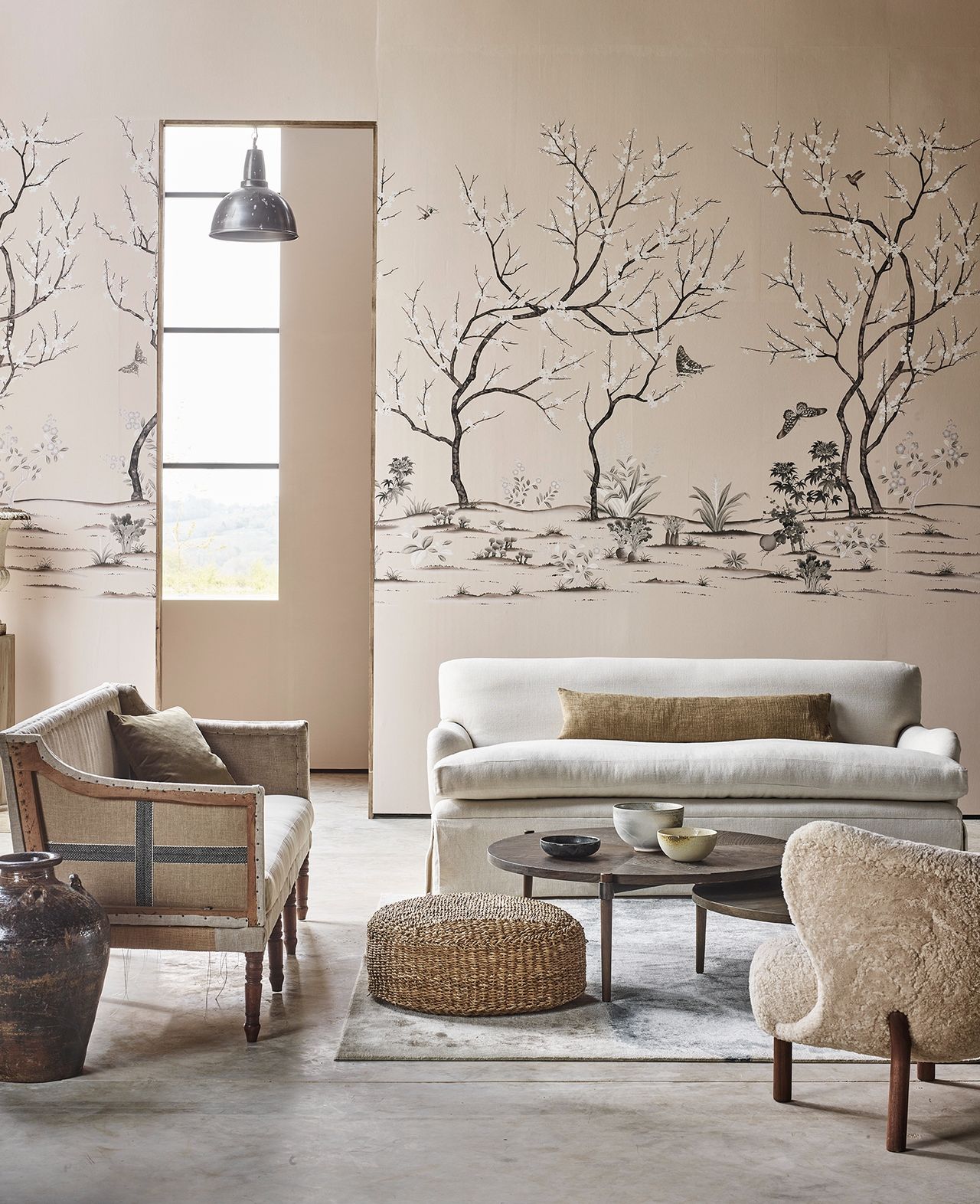 The Goop x Fromental collection brings the beauty of the outdoors into the forefront of your interiors in a way that similarly celebrates escapism – another trend that continues to endure this season. 
The ornate prints mimic Chinese rebus paintings – a pictorial representation of a word or syllable where the image contains meaning. The wallpapers aim to tell a story with images alone whilst blurring the lines between your indoor and outdoor spaces.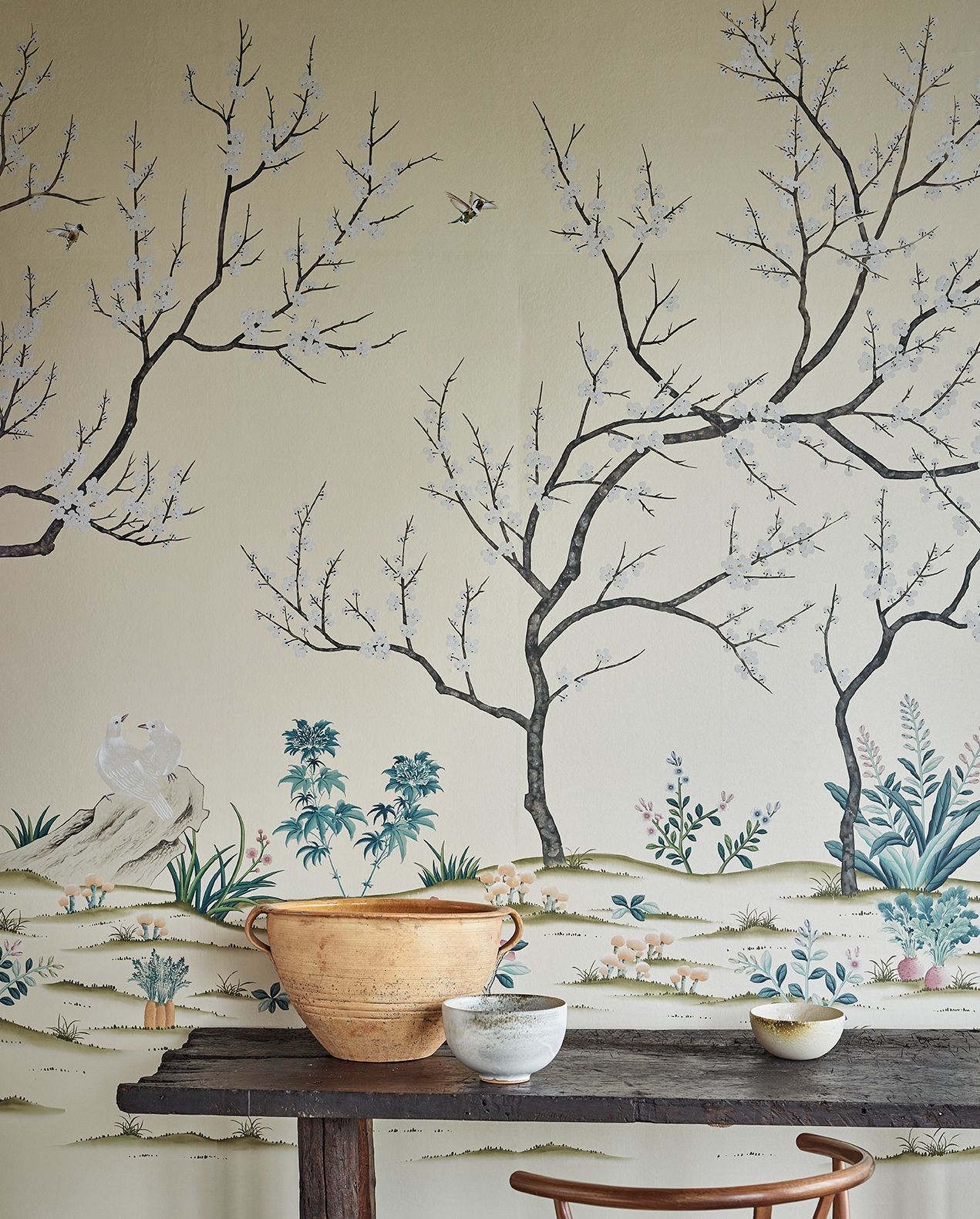 'Gwyneth Paltrow's collection with Fromental is one of the most unique and stylish ways to experiment with some of the biggest design trends of the season,' says H&G's editor in chief, Lucy Searle. 
'Nature and escapism have already dominated the industry for seasons, and it's easy to predict these themes will endure,' she adds. 'These coverings are more than a fleeting wallpaper trend – they will continue to impress for a long time to come.' 
If you're looking for a Gwyneth Paltrow-approved living room wallpaper idea, these wallcoverings are the investment your space desires.
https://www.homesandgardens.com/news/gwyneth-paltrows-new-wallcoverings-inspired-by-big-trend